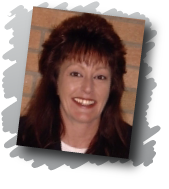 I'm Susan Burgess, the founder of eTranscription Solutions. Even as a highly trained legal transcriptionist, I worked hard during the early months of eTranscription Solutions to improve my own accuracy; determined to be satisfied with nothing short of perfection. My personal goal and vision for eTranscription Solutions has been to achieve that level of accuracy with each of our transcriptionists and for every client, "raising the bar" for the whole transcription industry. Those clients, whom we also consider our friends, consistently reward us with kind words and repeat business.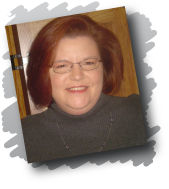 I'm Melody Canterberry, and I am the Director of QA and Training for eTranscription Solutions. I live in Tennessee with my husband and son. I've been with the company since October of 1999, first as a scriber and later as an editor. I've had the opportunity to put my education background to good use through training our scribers and helping them to improve their skills. I enjoy working with each and every one. They are the best the industry has to offer! Working together, we make sure that each and every script is submitted to you with 99.8 percent accuracy.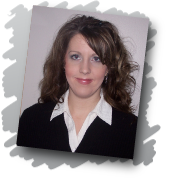 I'm Jolie Cooke and I have been with eTranscription Solutions since 2000 as a transcriptionist and I also serve as our Director of Finance. I have over 12 years experience as a transcriptionist. I am married with two children. I have enjoyed working with eTranscription Solutions and the camaraderie and sense of family I have experienced being a part of the eTranscription team. I also respect the sense of urgency and attention to detail we give our clients, both large and small.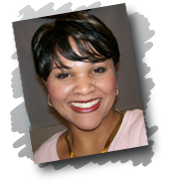 I'm Sheryl Williams, the Director of QA, Training and Improvements. While new to ETS, I have over 10 years of experience as an administrative assistant and scriber. Because of my exposure to editing publicized text, I understand how critical the accuracy of the written word is to the reputation of an organization. We hold our scribers to an unparalleled standard of excellence. My goal is to inspire each scriber to attend to the minutest of details so that our clients ultimately receive transcripts that are 99.8% accurate. I live in Southern California with my husband and two children, where we serve couples through our local church.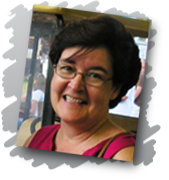 I'm Beth Jones, the Director of Transcription Training and Improvements here at eTranscription Solutions. I live in southern Illinois with my husband and two sons, and I've been with eTranscription Solutions since 2006. I started my career here working part-time in the evenings and moved on to full-time work in 2008. Since my husband was in the U.S. Navy for the first 13 years of our marriage, I've lived all over the country and have worked in a variety of different positions. At eTranscription Solutions, I'm happy to say I found a career that utilizes all my work experience. We all work very had to achieve our goal, which is that each script be as accurate as possible. Each one of us feels a great deal of pride in our work, and I think that shines through in everything we do.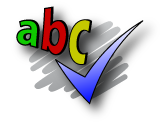 The team of professionals at eTranscription Solutions are bright, talented and motivated individuals. Our management team has brought together the talents of many highly skilled transcriptionists and proofreaders with well established histories in a wide variety of technical fields. This enables us to provide our clients with transcripts of the highest accuracy and quality – bar none.